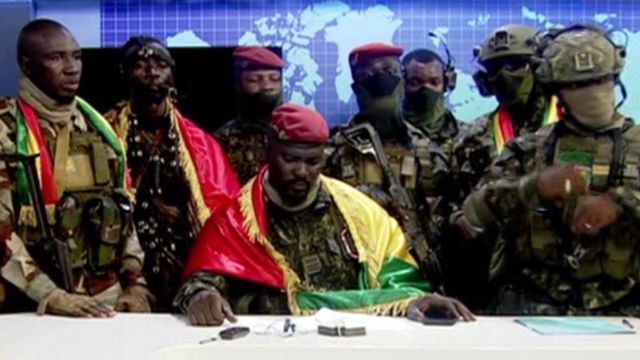 At the moment, the fate of the Guinea president is unknown since the attempted coup. The soldiers claimed on national Television that they had dissolved the government .
However, the Ministry of Defence has also given a statement about the situation by claiming they have taken control by the help of the presidential guard who protected the president.
Guinea is a country in West Africa and is rich in minerals,but because of mismanagement, it is among the poorest countries in Africa.
The soldiers further said that the main reason of dissolving the government is because of rampant corruption, mismanagement of resources and poverty.
While addressing on a national Television,they said the government has been dissolved and they have taken over and they will be engaging in coming days to get a new constitution that will be more inclusive for all citizens of Guinea.
In a video circulating internet, the president is seen seated barefoot on a sofa and surrounded by soldiers, and his whereabouts is unknown.
President Condé was first elected in 2010 and last year was re-elected and the country experienced violence because of his controversial win.