At least 46 people died when a bus crashed and caught fire in western Bulgaria.
The bus involved in an accident was registered from North Macedonia and the most people who were on board were tourists who were heading to Istanbul in Turkey.
The accident occurred at around 02:00 local time (00:00 GMT) in the South West of the capital of Sofia.
Four-year-old twin boys were among killed in the crash and seven lucky people escaped with burns and were rushed to the hospital.
Also Read:
The immediate cause of the accident has not been confirmed but from the authorities, it is said that the vehicle swerved around the road before crashing on the metal motor way ,which could be the immediate cause of the vehicle catching fire.
No other vehicles were involved in the accident.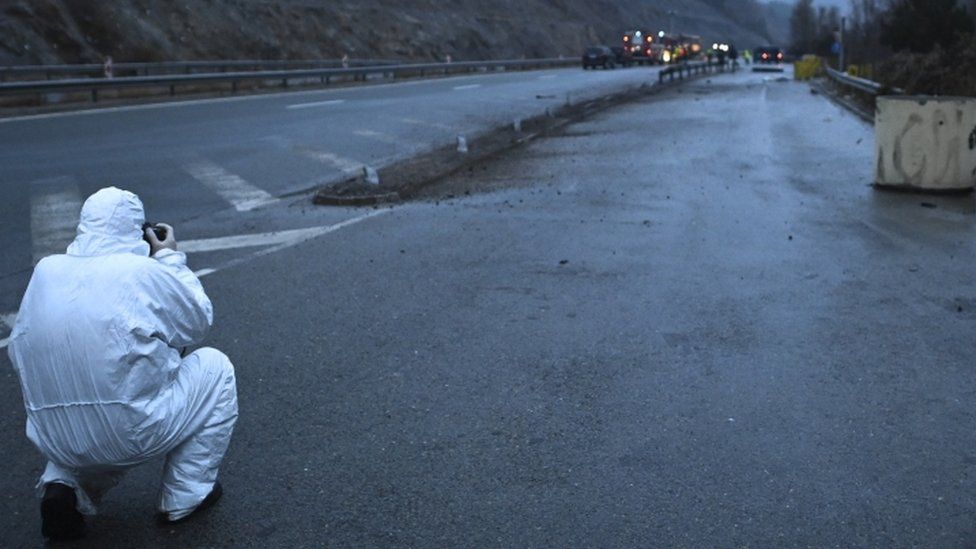 Victims have not yet been officially named, but officials said they included 12 children, and many young people aged between 20 and 30.
Most passengers were ethnic Albanians from North Macedonia.
Macedonian Prime Minister Zoran Zaev said he had spoken to one of the survivors, and said most passengers were asleep when the incident occurred.
"He and the other six survivors broke the windows of the bus and managed to escape and save themselves," Mr Zaev told reporters.
The bus belonged to Besa Trans, a travel company that organises trips in Europe.
Bulgaria's interim Prime Minister Stefan Yanev said the accident was one of "an enormous tragedy".
"Let's hope we learn lessons from this tragic incident and we can prevent such incidents in the future," he told reporters.
Investigative service chief Borislav Sarafov said "human error by the driver or a technical malfunction are the two initial versions for the accident".